Seasonal Banners
Many of Johnny Depps' characters I have portrayed are fun to recreate into a Season Greetings.  Here are a few of my creations.
HALLOWEEN – Sweeney Todd is an appropriate character for the gory season.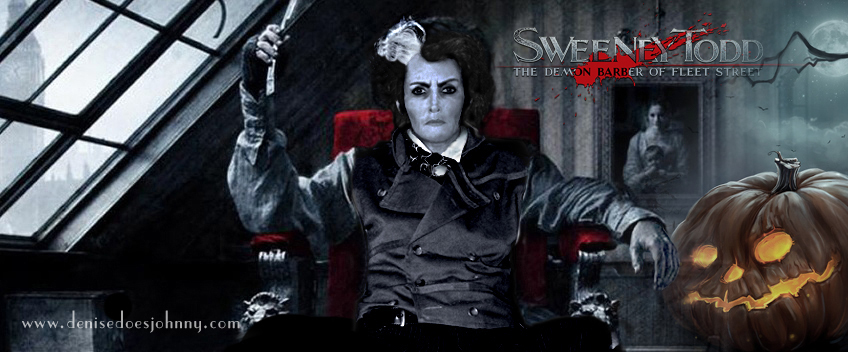 THANKSGIVING – I found the Tonto character fitting for this holiday season.

CHRISTMAS – Jack Sparrow, Mad Hatter and Willy Wonka worked for this Holiday.



NEW YEAR'S – Jack Sparrow was an obvious candidate for this festivity.