Emma Grace Smith's Mad Hatter Tea Party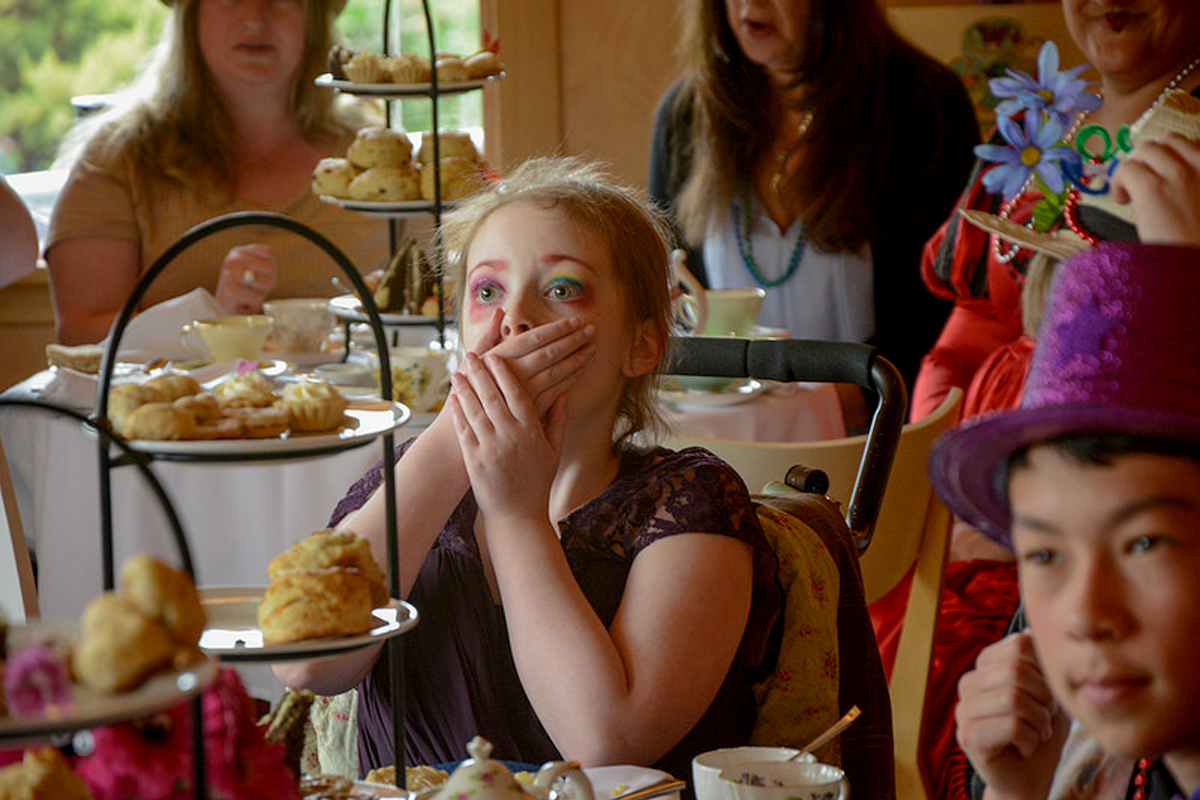 This precious beautiful little girl, Emma (age 12) is suffering from a brain tumour re-lapse. Prognosis ~ not good. One of her favourite characters and Disney story is the 'Mad Hatter' in 'Alice in Wonderland'. I was honoured with an invite by Nikita Kita (one of the organisers) to attend as the "HATTER" and celebrate a morning tea at the Abkhazi Gardens Tea Room Yesterday (May 21st). The other volunteers had created and set up such an elaborate and fabulous splash for Emma with bubbles, a photo booth and a table to make crazy hats for her friends and family. Many of the volunteers were decked out in costumes to create the illusion of "Wonderland". Emma did not know I was coming thus when I was shown this photo of Emma's reaction to my surprise visit by one of the photographers (Michelle Rachel) near the end of the celebration, it left me so overwhelmed with emotion. I had no idea of her reaction regarding my arrival which in turn left me utterly speechless.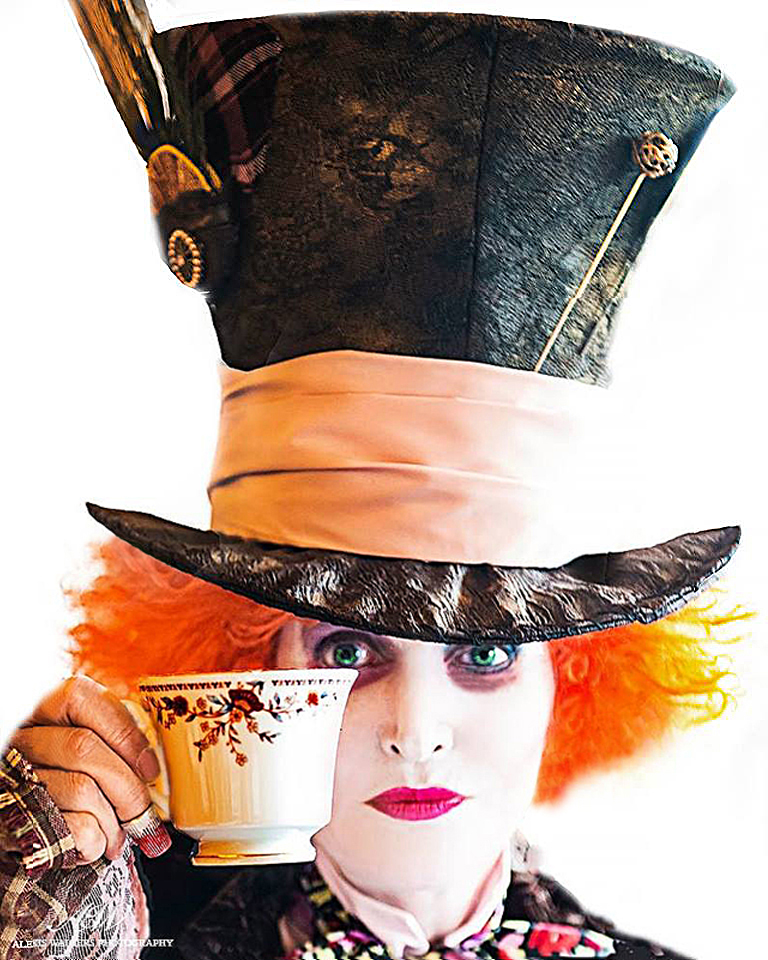 Sharing a secret moment with a special young lady….

To date, Emma is now bedridden and is too weak to leave her home. We send her prayers, hope and sprinkles of magic.
A few weeks after this post, it gives me great grief to announce Emma Smith's passing.
Related Images: