Pirates 5 re-shoot in Vancouver, BC Canada (part 2)
Ironically, even though our daughter managed to get on set POTC 5 re-shoot, I was the one who knew the location of the shoot well before she did… I thank JJ MacPherson for that little tidbit of info. via 98.5 radio on Facebook.  After our daughter was done working on set, she and I decided to dress as pirates during the hype of the re-shoot. Keep in mind, "Hype" meaning we would catch people taking photos from cars, behind trees, or pillars as Canadians do.  There were a "handful of occasions" where individuals thought we were "doubles" for the characters on set. One in particular at a downtown Vancouver tavern, I had become a bet. The bet was whether I was JD's double on set or not. So one lucky guy got chosen to come to our table and ask if whether I was indeed JD's double as Jack. Not only did he get the shock of his life that I was a female, but he also unfortunately had to pay up his dues.
Did I meet Johnny Depp? No. I did have a small window of opportunity, but under the circumstances regarding this possibility and with our daughter and her husband as professional film makers, I turned the opportunity down. Certain situations such as meeting a celebrity that would last 1 to 2 minutes are not worth long term possible 'eyebrow raising' for others in an aftermath of a self fulfilling mission. The main thing was I had an absolute blast dressing up with our daughter for old time sake, (and yes I did scout the area of the studio…. I'm not that stupid) along with hubby managing to get a photo of a part mast of Captain Salazar's ship. Half the Pearl was built in the shipyard and the other in the studio. I believed they used the same mast in the shipyard for the Pearl as well.  If you look at the photo below, you can see the mast of Captain Salazar's vessel over my shoulder with a "zoomed in" shot of the mast below that.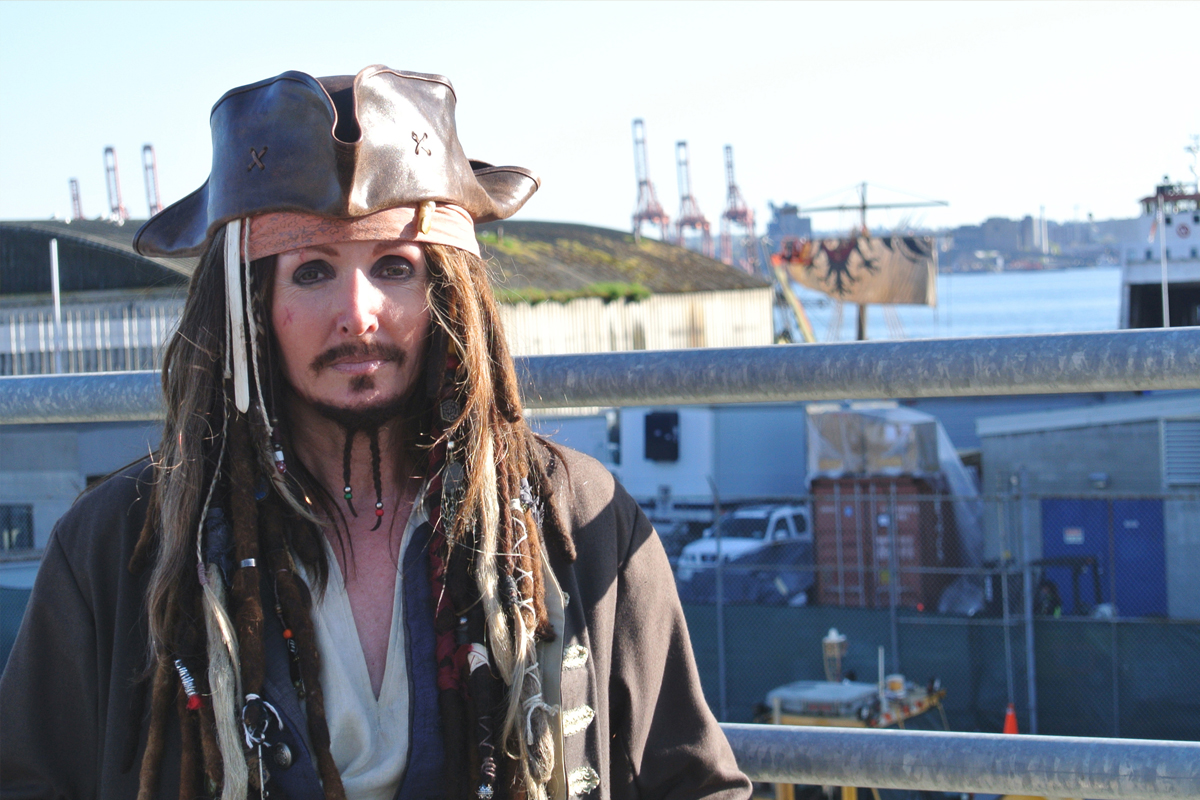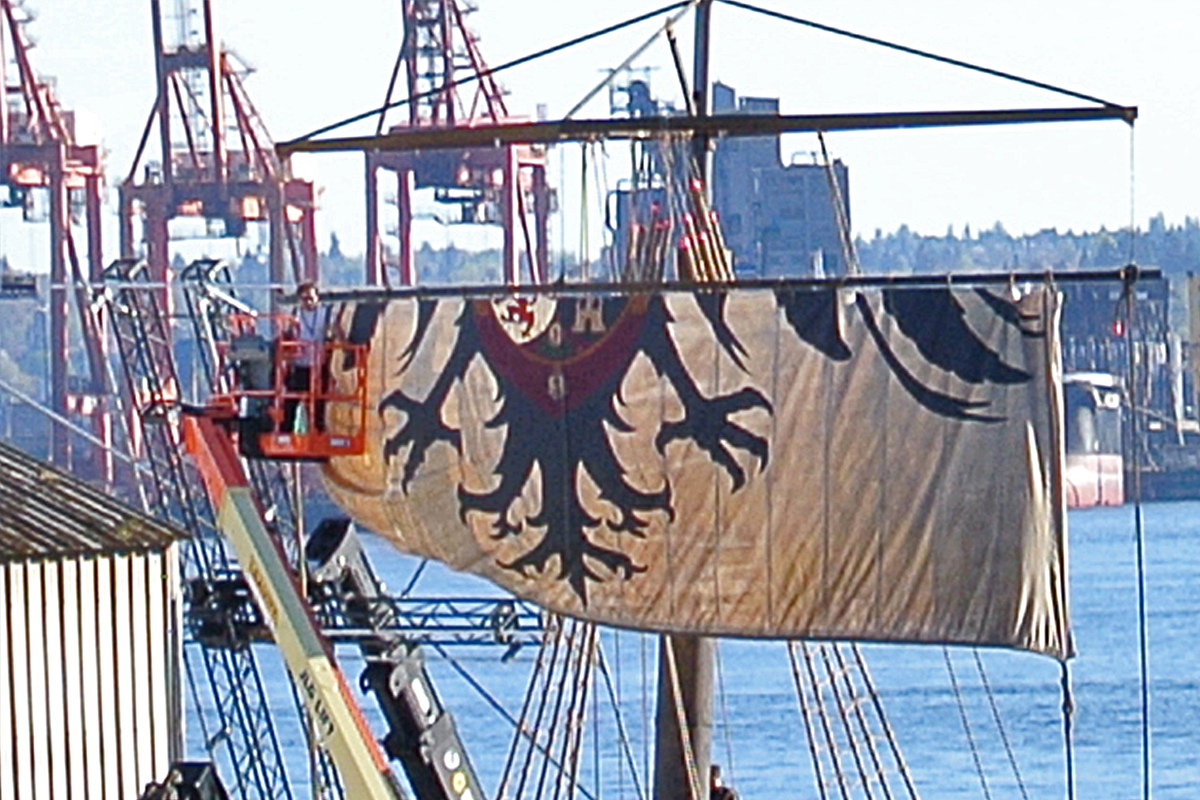 This next photo below is a shot of Captain Salazar's mast in Australia along with the actual vessel.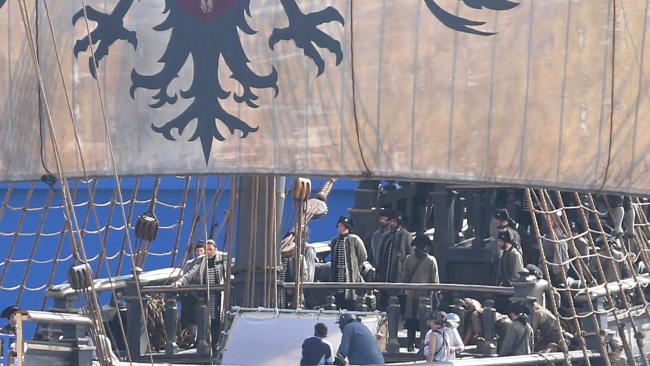 ~
There was an amusing incident that did occur.  A block from the studio, a nearby restaurant was full of people, obviously hanging out in hopes to get a glimpse of any of the celebrities in town, (ie. Geoffrey Rush, Orlando Bloom, Johnny Depp, Javier Bardem, Kaya Scodelario, Brenton Thwaites, Paul McCartney….). Then 'we' walked by. The entire front row in the restaurant stood up with their cell phones raised.
At the end of the day it was "Happy Hour" at the Stormcrow Tavern. This bar is completely oriented for movie nerds, which meant we fit right in. I ordered "Revenge of the Kraken" to end the day. Okay…Hello! What was this. "Someone trying to get me drunk?" It had 3 different rums mixed in with an unusual concoction of flavors along with dried ice spilling and dancing like mist on water. I had no idea a room could float so quickly. Kinda like being on a ship as it were! A floating ship…..
"Oh! What is that fuzzy thing on the table?
My what?
Beard?
Fascinating!"