POTC 5: "Dead Men Tell No Tales", Has Begun Filming.
For all you loyal pirate fans…. (I am sure many of you already know), Pirates of the Caribbean 5: Dead Men Tell No Tales, will shoot in Queensland, Australia, with production expected to get underway by the first quarter of 2015.  Along with chosen actors and actresses, (see cast list below) who have now committed to help open a new chapter in the Pirate franchise.
I will be totally honest, at one point I wasn't sure if POTC 5: "DMTNT" would actually officially set sail at all… period.  With Disney's unfortunate box office bust: "The Lone Ranger", delays with release dates starting from it's first announced date slated for summer of 2015 then postponed to 2016 and now spring of 2017….I figured the plug was going to be pulled in short order. Not many actors/actresses were 'on board' as of last year committing to this project, (except Mr. Depp). However, seeing as construction has begun (see photos below)…. there is now visual confirmation this ship will indeed set sail…..
Mr. Depp was sighted on set.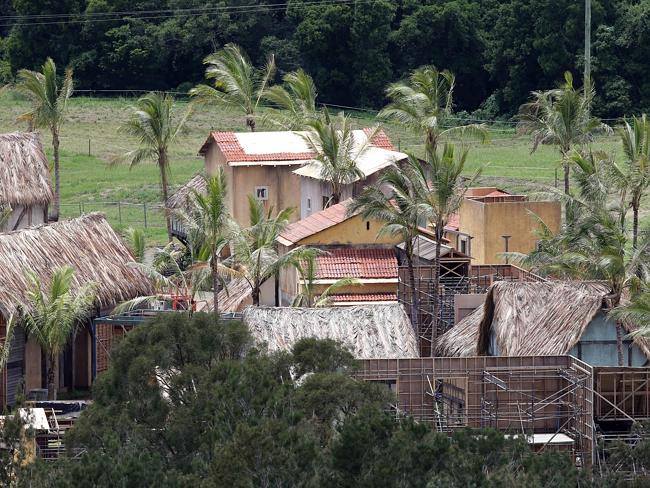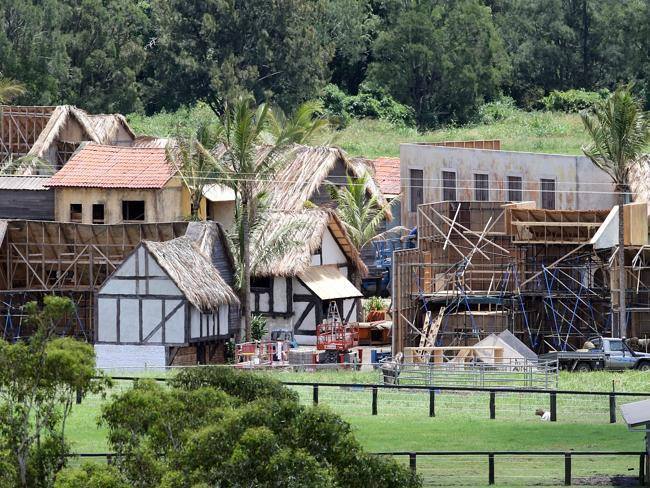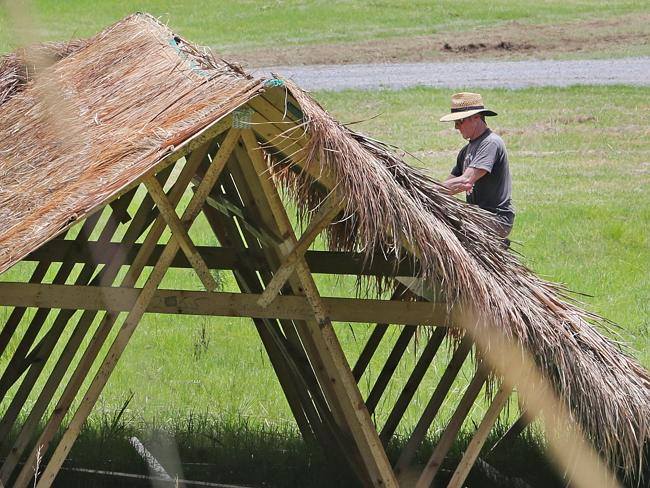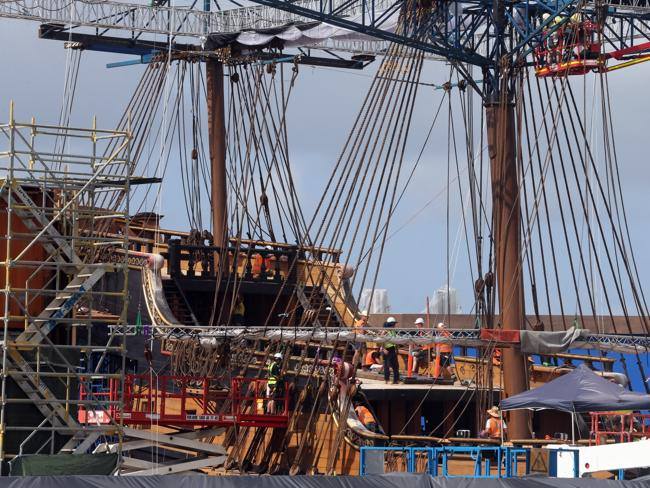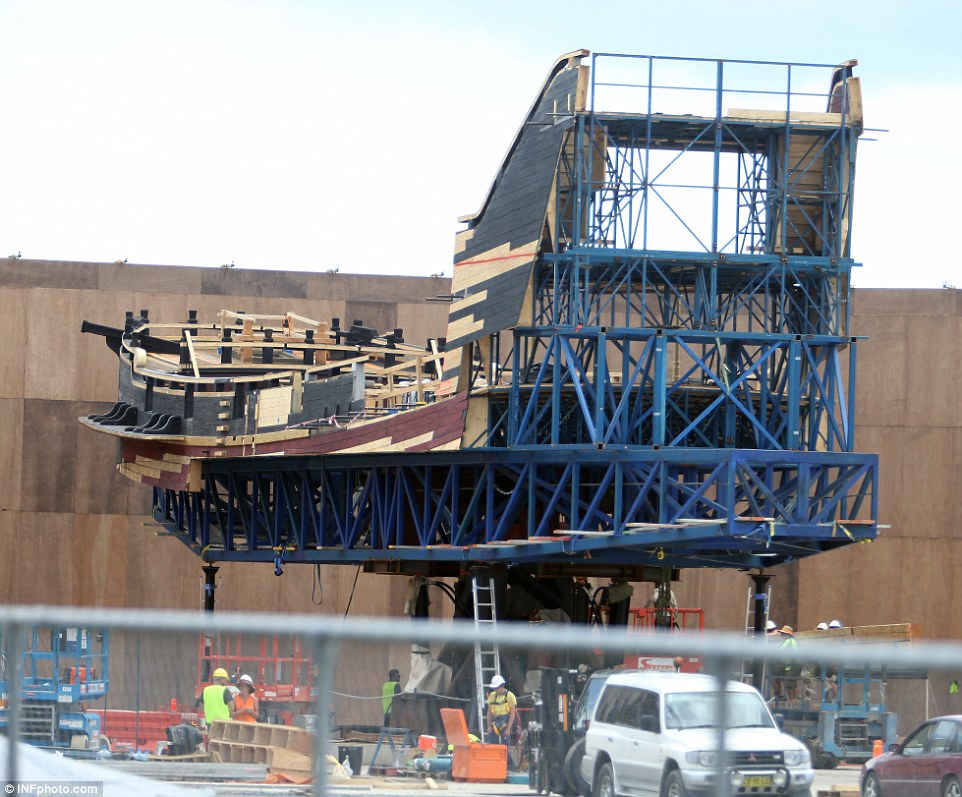 "Rumour" (and I emphasize rumour) also has it, that instalment 5 will be the cliff hanger for the final production 6, (5 & 6 will be filmed back to back).  This is uncertain and no confirmation of this has been set.
CAST
Johnny Depp ~ Jack Sparrow,
Brenton Thwaites ~ Henry,
Orlando Bloom ~ Will Turner,
Javier Bardem ~ Captain Salazar, (villan)
Geoffrey Rush ~ Barbossa,
Stephen Graham ~ Scrum,
Martin Klebba ~ Marty,
Adam Brown ~ Jib, 
Kevin McNally ~ Mr. Gibbs